MIVA NEWS
June 19th, 2023
MIVA Men Dominate 2023 National Championships
Wisconsin Snags NCVF Division 1 Championship
MIVA (BTMVA) teams took center stage at the 2023 National Collegiate Volleyball Federation Championships with UW Madison winning the NCVF Men's Division 1 national championship. In the final match, the Badgers overpowered perennial powerhouse Illinois 2-0 in front of a pro-MIVA crowd of over 5,000 spectators at the Kansas City Municipal Auditorium. The win was the first ever national championship for Wisconsin, and was the first champion to be awarded the Perrelli Cup, named by the NCVF this year in honor of longtime MIVA Commissioner and club leader, Sante Perrelli.
Three other MIVA teams finished in D1 Gold of the 48-team field, led by Ohio State (T3 rd ), Michigan State (T5 th ), and Dayton (T9 th ). A nation-leading eleven MIVA players were selected to D1 All-tournament teams, led by UW Madison's Nathan Lawton, the 2023 NCVF Division 1
MVP.
In NCVF Division 3, nine MIVA teams fought their way into the Sweet 16 Gold bracket, with Ohio State (2nd ), Illinois (T3rd), UW Madison (T3rd) nearly duplicating their respective club Division 1 Gold finishes, and 11 MIVA Division 3 players being selected NCVF all-tournament. Since 2000, MIVA men's club teams have captured more Division 1 national championships and earned more MVP's than any club conference in the country.
Congratulations to all MIVA teams who participated in the 2023 season. Watch the MIVA website for more information about the upcoming 2024 season. A big surprise awaits…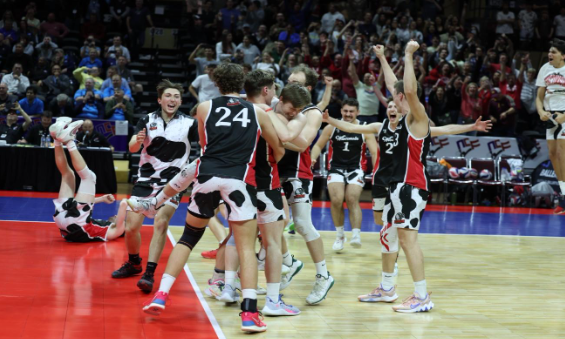 February 24th, 2023
NCVF Rankings DI 2/24
MIVA showing their presence in the NCVF Top 25 rankings for D1!
---
February 24th, 2023
NCVF DIII Rankings 2/24
MIVA showing their presence in the NCVF Top 25 rankings for DIII!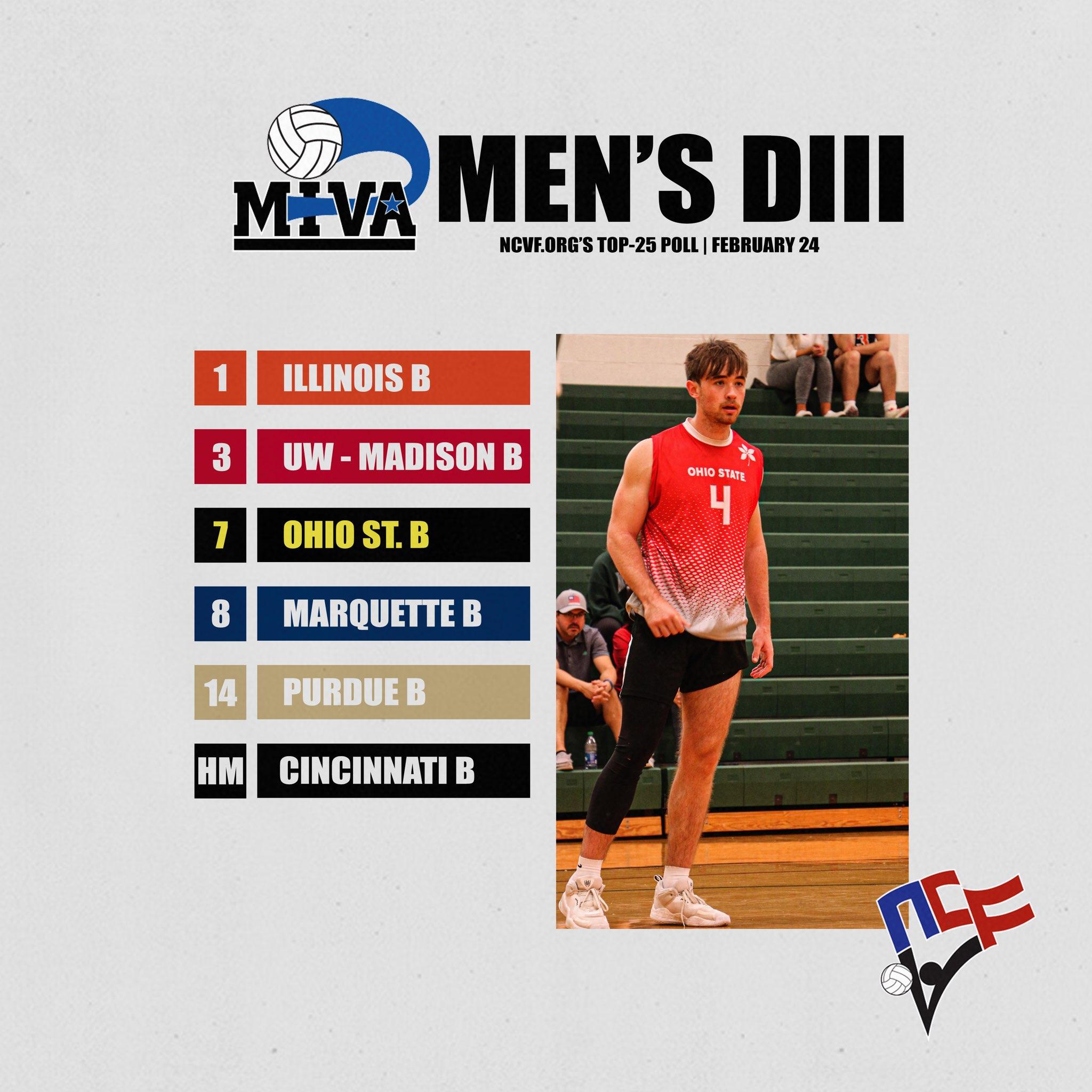 ---
February 5th, 2023
SPARTAN STRONG
Our Michigan State clubs went from an amazing weekend of community clinics and volleyball to a devastating night that no one should ever have to experience. Please send all of the love and support you have to the Men's and Women's Michigan State Volleyball Clubs, and the entire Michigan State and Lansing communities as they face this unthinkable tragedy.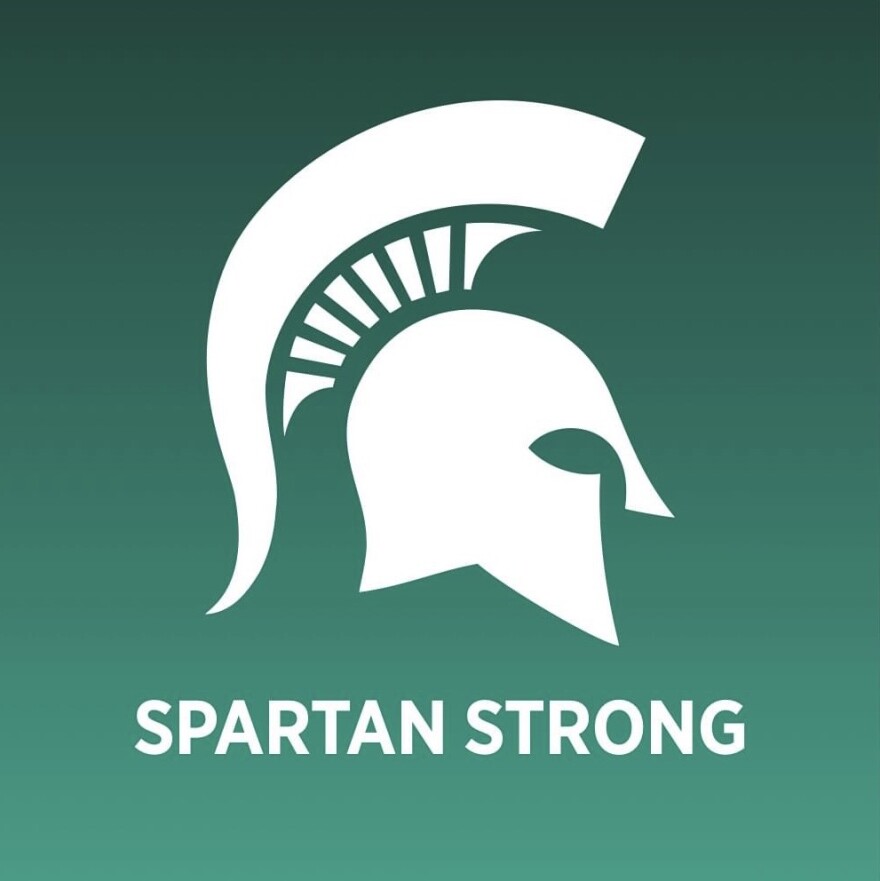 ---
Janurary 31st, 2023
BTMVA Round Robin
Good luck to the teams competing in the BTMVA Round Robin event!
BTMVA will have their first event at Purdue University. (France A Cordova Recreational Sports Center).
Admission is free.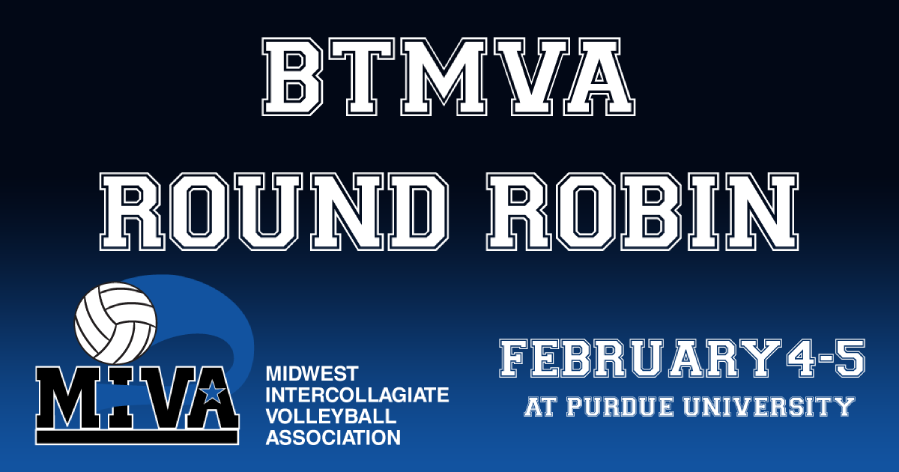 ---
Janurary 28th, 2023
MIVA B-Team Playday #1 & #2
Good luck to the teams competing in the first playday events of the MIVA-B Conference!
MIVA B- Team will have their first playdate at Wintrust Sports Complex. (5499 W 65th St, Bedford Park, IL 60638).
Admission is $10/day.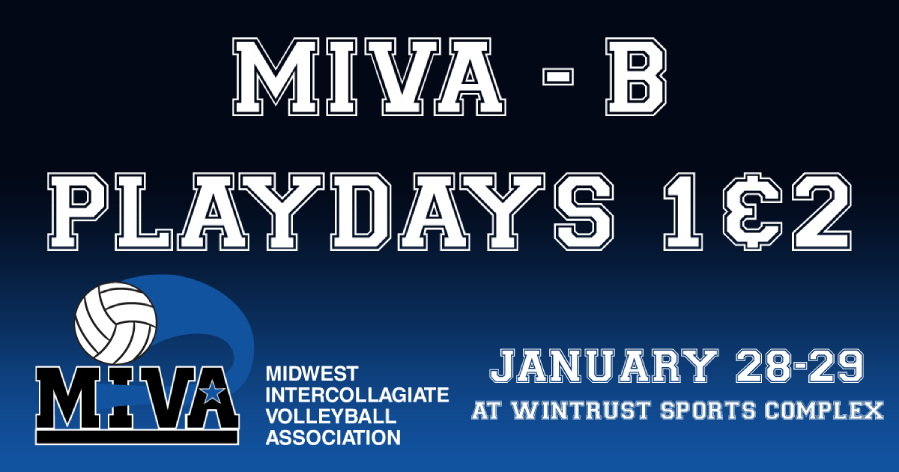 ---
Janurary 28th, 2023
ORVVC Playday #1 & #2
Good luck to the teams competing in the first playday events of the ORVVC Conference!
ORVVC will have their first playdate at Xavier University Rec Center. (1723 Cleneay Ave, Cincinnati, OH 45207).
Admission is Free.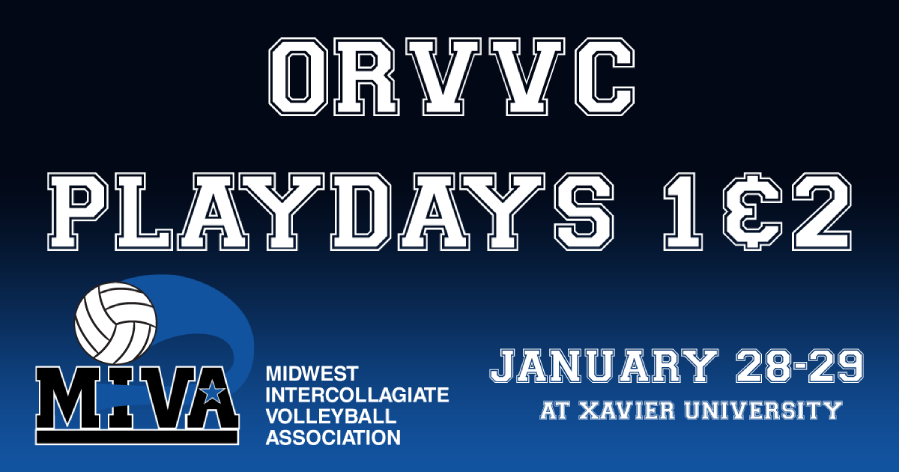 ---
Janurary 19th, 2023
MIVA B-Team Playday 3A & 3B
The MIVA Team is working on the assingment of teams by location for these events. Teams will only be assigned to one location.
Due to the ORVVC matches that are scheduled that weekend, the time alloted for MIVA-B Playday 3B will be limited.
We were just advised that play on Sunday will end at noon.
If you have a strong preference for either location, please reach out to us through our contact tab.
---
December 15th, 2022
2023 SEASON SCHEDULE
The 2023 season schedule has been updated. You can click here to find it. More updates to follow.
Additionally, if you have questions about the cost of your conference, you can view conference costs here --> https://miva-vball.org/pages,administration
---
October 24th, 2022
2023 SEASON UPDATE
Greetings and welcome to the 2023 MIVA and NCVF Season! Planning is underway for yet another remarkable season of collegiate club volleyball.
MIVA asks all its teams to update or confirm their current MIVA club contact information without further delay in order to receive critical season planning updates. If there are questions about MIVA, or updating contact information, please CLICK HERE.
UNIFORM DISCOUNTS
MIVA is excited to announce that there are exclusive discount volleyball uniform and gear opportunities for MIVA club teams available now through REN and BSN. Clubs can contact these companies through correspondence received from NCVF and MIVA.
---
October 1st, 2022
WELCOME TO THE MIVA WEBSITE
Along with collegiate club volleyball players, coaches, referees, supporters and organizations all over the country, MIVA is optimistically looking forward to appropriate reengagement this coming year.
MIVA asks all its teams to update their contact information on the MIVA and NCVF websites, work closely with their school club sports administration and stay updated and timely engaged in all aspects of planning for the upcoming year.
For more information about MIVA membership and participation, or if you need assistance logging into you MIVA website account, CLICK HERE.
---